peoplepill id:
julien-sable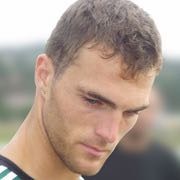 French footballer
Julien Sablé
Julien Sablé
The details (from wikipedia)
Biography
Julien Sablé (born 11 September 1980) is a French former footballer who played as a midfielder. He represented France at youth international level. He is currently an assistant manager of AS Saint-Étienne in Ligue 1.
Career
Sablé was the captain of AS Saint-Étienne, where he made his first team debut in the 1997–98 season. He became an integral member of the club the next season, when they earned promotion into Ligue 1. In 2007, he signed a contract with RC Lens. In January 2009, he joined OGC Nice.
He joined SC Bastia in October 2012, before retiring at the end of the following season, the same day as Mickaël Landreau.
Managerial statistics
As of 17 December 2017
Team
From
To
Record
G
W
D
L
GF
GA
GD
Win %
Saint-Étienne
15 November 2017
20 December 2017

6

0

2

4

4

16

−12

00

0.00

Total

6

0

2

4

4

16

−12

00

0.00
comments so far.
Comments
Reference sources
References
https://int.soccerway.com/players/julien-sable/1327/
https://www.lequipe.fr/Football/FootballFicheJoueur5629.html
https://web.archive.org/web/20140809204203/http://www.sc-bastia.net/v4/?p=17343
http://www.sc-bastia.net/v4/?p=17343
https://web.archive.org/web/20140809204658/http://www.sc-bastia.net/v4/?p=36213
http://www.sc-bastia.net/v4/?p=36213
http://www.footmercato.net/nice-un-nouvel-envol-pour-julien_article29910.html
//www.google.com/search?&q=%22Julien+Sabl%C3%A9%22+site:news.google.com/newspapers&source=newspapers
//scholar.google.com/scholar?q=%22Julien+Sabl%C3%A9%22
https://www.jstor.org/action/doBasicSearch?Query=%22Julien+Sabl%C3%A9%22&acc=on&wc=on
http://www.ligue1.com/joueur/sable-fourtassou-julien
https://www.lfp.fr/joueur/sable-fourtassou-julien
http://www.roulf.free.fr/Selections/95-96_15ans_joueurs.htm
http://www.roulf.free.fr/Selections/96-97_16ans_joueurs.htm
Sections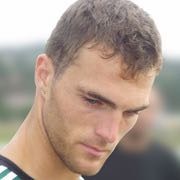 The basics
Career
Managerial statistics