peoplepill id:
august-hirsch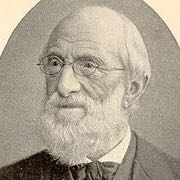 German historian
August Hirsch
August Hirsch
The details (from wikipedia)
Biography
August Hirsch (4 October 1817, Danzig – 28 January 1894, Berlin) was a German physician and medical historian.
Biography
He practiced in Danzig after studying at Berlin and Leipzig. In recognition of his studies on malarial fever and his work, Handbuch der historisch-geographischen Pathologie, he was in 1863 made professor at Berlin. In 1873, he was a member of the German Cholera Commission, studied the conditions of Posen and West Prussia, and published a report (1874). He studied the plague in Astrakhan in 1879 and 1880, and in the latter year wrote a report to his Government.
Literary works
Die grossen Volkskrankheiten des Mittelalters, a revision of Hecker's collected writings, 1865
Jahresbericht über die Fortschritte und Leistungen der Medizin, with Rudolf Virchow, 1866 et seq.
Geschichte der Augenheilkunde, 1877
Handbuch der historisch-geographischen Pathologie, 3 Vols., 1881-1886
Biographisches Lexikon der hervorragenden Ärzte aller Zeit, editor, 6 Vols., 1884-1888
comments so far.
Comments
Reference sources
References
https://babel.hathitrust.org/cgi/pt?id=uc1.$b661337;view=1up;seq=201
https://catalog.hathitrust.org/Record/006646387
https://catalog.hathitrust.org/Record/001559865
https://catalog.hathitrust.org/Record/001575819
https://catalog.hathitrust.org/Record/001579695
https://en.wikisource.org/wiki/The_New_International_Encyclop%C3%A6dia/Hirsch,_August
https://catalogue.bnf.fr/ark:/12148/cb12340552d
https://data.bnf.fr/ark:/12148/cb12340552d
https://d-nb.info/gnd/116903864
http://isni.org/isni/0000000081301438
https://id.loc.gov/authorities/names/n83828493
https://aleph.nkp.cz/F/?func=find-c&local_base=aut&ccl_term=ica=nlk20000089125&CON_LNG=ENG
http://data.bibliotheken.nl/id/thes/p069325898
https://www.idref.fr/032361041
https://trove.nla.gov.au/people/828367
https://viaf.org/viaf/51762401
https://www.worldcat.org/identities/containsVIAFID/51762401
Sections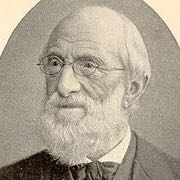 The basics
Biography
Literary works
Gallery