peoplepill id:
playboi-carti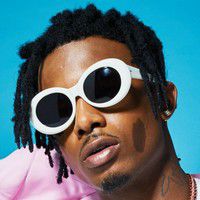 American rapper, singer and songwriter
Playboi Carti
Playboi Carti
Intro
American rapper, singer and songwriter
A.K.A.
Jordan Terrell Carter
Is
Musician Rapper Singer Songwriter Model
From
United States of America
Field
Fashion Music
Gender
male
Birth

13 September 1996

, Atlanta, Fulton County, Georgia, USA

Age
27 years
Star sign
Virgo
Residence

Los Angeles, Los Angeles County, California, USA

Education

| | |
| --- | --- |
| North Springs Charter School of Arts and Sciences | |

Genre:

Hip hop music
Trap music
Mumble rap

Instruments:
Profiles
The details (from wikipedia)
Biography
Jordan Terrell Carter (born September 13, 1996), known by his stage name Playboi Carti, is an American rapper, singer and songwriter. Formerly signed to Atlanta-based underground label Awful Records, Carter is currently signed to ASAP Mob's AWGE Label and Interscope Records.
His eponymous debut mixtape was released on April 14, 2017, and his debut studio album, Die Lit, was released on May 11, 2018. His second studio album, Whole Lotta Red is yet to be released.
Early life
Jordan Terrell Carter was born in Atlanta, Georgia, and grew up in Riverdale, Georgia. He attended North Springs Charter High School in Sandy Springs. Carter skipped high school classes regularly to work on his music or go to his job at H&M.
Carti shopped in thrift stores in his youth, something that has had an effect on his fashion and music style.
Career
Beginnings
Carti began rapping at an early age under the name Sir Cartier and soon after changed it to Playboi Carti. Much of his early work has been deleted from the Internet. In 2015 at a show at SXSW, Carti met ASAP Rocky, who mentored Carti. He then began to attract attention in 2015 with his singles "Broke Boi" and "Fetti" featuring Da$h and Maxo Kream, both of which were published to SoundCloud. Around this time, Carti frequently collaborated with artists in Atlanta's underground rap scene, including his cousin UnoTheActivist, ThouxanbanFauni, Yung Bans, Lil Yachty, Ethereal, and producers Mexikodro, and ICYTWAT. Furthermore, he began to tour with ASAP Ferg and Lil Uzi Vert and signed a deal with Interscope Records.
In 2016, he was featured on the A$AP Mob's single "Telephone Calls" from their album Cozy Tapes Vol. 1: Friends. The same year, Carti signed to the A$AP Mob's AWGE imprint and Interscope Records.
Carti released his eponymous debut mixtape in April 2017. The release gained attention from various music publications, including XXL, Pitchfork, Spin, HotNewHipHop, and PopMatters, and reached No. 12 on the Billboard 200. The mixtape spawned two successful singles: "Magnolia," which reached No. 29 on the Billboard Hot 100, and "Woke Up Like This" featuring Lil Uzi Vert, which reached No. 76. Accompanying the mixtape's release, Carti embarked on a tour with Gucci Mane and Dreezy. He appeared on DJ Mustard's album and was featured on his single "Baguettes in the Face" featuring NAV and A Boogie wit da Hoodie.
On June 13, 2017, Playboi Carti was named as one of the ten of XXL's "2017 Freshman Class." Around this time, he was featured on A$AP Mob's single "Raf" from their album Cozy Tapes Vol. 2: Too Cozy and Lana del Rey's single "Summer Bummer" from her album Lust For Life.
Most recently, Carti and Lil Uzi Vert have teased a collaborative mixtape. On May 11, 2018, Carti released his debut full-length album Die Lit. His upcoming project Whole Lotta Red is expected in 2020.
Modeling
Carter's fashion style is one of the main features of his public image. GQ has defined Carter as the "leader of a youth style," and said that he represents a stylistic midpoint between the "fashion gloss of A$AP Mob, the punk-rock attitude of Uzi Vert, and the playful camp of Yachty."
Carter's favorite brands include Raf Simons and Balmain. Carter met Simons at a fashion show in New York. Carter is featured on the song "RAF" by A$AP Mob, which was dedicated to the Raf Simons brand. The music video for the song included Carter, A$AP Rocky, and Quavo wearing rare Raf Simons clothing. Carter considers Kanye West and A$AP Rocky inspirations for his fashion style.
Carter has modeled numerous times, including for Louis Vuitton, Kanye West's Yeezy Season 5, VFiles, and Drake's OVO Lookbook, alongside Ian Connor and John Ross.
He was in a commercial for Nike, Inc. and walked the runway for Virgil Abloh and his brand Off-White. He designs for Vlone.
Musical style
Carter has been described as a "mumble rapper," and his music as "playful, hard-hitting, and very melodic." Complex called his style of rapping "spare and repetitive, more concerned with flow and catchy phrases." Briana Younger at Pitchfork said that "Carti's music is less about lyricism and more about atmosphere," going on to say that "whatever Carti lacks in substance he makes up in sheer audacity." Carter's music is influenced by rappers such as Gucci Mane, Young Thug, A$AP Rocky, Lil Uzi Vert, Chief Keef, Yung Lean, and Lil Wayne.
Carter is known for his "Baby Voice Carti" technique, characterized by his voice hitting high pitches with unclear pronunciations and frantic cadences. He has used this technique on popular songs such as "Almeda" with Solange, "Earfquake" with Tyler, the Creator, and "Pissy Pamper" with Young Nudy.
The New York Times said Carti's rapping made it appear as if he was "more at ease with the performance of the role than with the actual act of rapping."
Personal life
In 2017, he dated American model Blac Chyna.
In 2018, Carter began dating Australian rapper Iggy Azalea.
As of June 2019, Carter was currently living and working in and around the Atlanta area after relocating from Los Angeles.
Legal issues
In July 2017, Carter was arrested for domestic abuse charges after arguing with his girlfriend outside of the Los Angeles International Airport and then grabbing her by her backpack and pulling her out of the terminal. In August, it was announced that Carter would not face domestic abuse charges.
Carter punched a driver in Gretna, Dumfries and Galloway, Scotland and is banned in the United Kingdom.
Carter was arrested on April 2020 on drug and gun charges. He was later released on bond.
Health issues
In August 2018, Carter revealed via Twitter that he had been diagnosed with asthma. He was later seen with an inhaler.
Discography
Playboi Carti (2017)
Die Lit (2018)
Whole Lotta Red (2020)
Awards and nominations
BET Hip Hop Awards
Year
Nominee / work
Award
Result
2017
BET Hip Hop Award for Best New Hip Hop Artist
Nominated
BET Hip Hop Award for Best
Nominated
comments so far.
Comments
Reference sources
References
https://twitter.com/playboicarti/status/241956156023664640
https://acclaimmag.com/music/playboi-cartis-die-lit-is-the-revival-trap-music-needs/
https://www.thefader.com/2019/06/12/playboi-carti-cover-story
https://www.allmusic.com/artist/playboi-carti-mn0003569215
http://repertoire.bmi.com/Catalog.aspx?detail=writerid&page=1&fromrow=1&torow=25&keyid=1787800&subid=0
http://www.xxlmag.com/news/2017/04/best-songs-of-the-week-kendrick-lamar-playboi-carti/
http://www.spin.com/2017/04/playboi-carti-mixtape-stream/
https://www.thefader.com/2019/10/15/is-playboi-carti-about-to-drop-whole-lotta-red
http://www.xxlmag.com/news/2016/09/happy-birthday-playboi-carti/
http://www.complex.com/music/2017/04/playboi-carti-interview
https://www.vogue.com/article/playboi-carti-fashion-worlds-latest-rapper-heartthrob-celebrity-style
http://www.vogue.com/article/playboi-carti-fashion-worlds-latest-rapper-heartthrob-celebrity-style
https://www.hotnewhiphop.com/meet-uno-the-activist-atlantas-most-eminent-soundcloud-whisperer-news.38216.html
http://www.thefader.com/2017/04/13/playboi-carti-debut-mixtape
http://pitchfork.com/reviews/albums/23196-playboi-carti/
http://www.hotnewhiphop.com/first-week-sales-for-playboi-cartis-self-titled-debut-project-news.31542.html?
http://www.popmatters.com/review/playboi-carti-playboi-carti/
https://www.billboard.com/music/Playboi-Carti/chart-history/billboard-200
http://www.brooklynvegan.com/playboi-carti-mixtape-out-now-catch-him-in-nyc-after-gucci-mane-tour/
http://www.xxlmag.com/news/2017/06/2017-xxl-freshman-cover/
http://www.xxlmag.com/news/2017/09/playboi-carti-lil-uzi-vert-mixtape/
https://www.complex.com/music/2019/08/playboi-carti-new-album-whole-lotta-red/
https://www.gq.com/story/playboi-carti-is-here-to-own-your-summer-playlist
http://www.vogue.com/article/asap-rocky-raf-simon-new-york-mens-fashion-week
http://www.highsnobiety.com/2017/07/24/asap-rocky-raf-video/
https://www.vogue.com/article/virgil-abloh-louis-vuitton-paris-spring-2019-menswear-fashion-week-dev-hynes-steve-lacy-playboi-carti-kanye-west-kid-cudi
http://www.fashhop.com/yeezy-season-5-ft-playboi-carti/
http://www.vogue.com/fashion-shows/designer/kanye-west-adidas-originals
http://www.zimbio.com/photos/Playboi+Carti/VFILES+Runway+September+2016+New+York+Fashion/xwfWLu4K4Sg
https://galoremag.com/vfiles-7-fashion-show-backstage-nyfw/
http://www.thefader.com/2016/05/31/ovo-summer-sixteen-lookbook
http://www.hotnewhiphop.com/playboi-cartis-playboi-carti-review-news.31433.html
https://www.wmagazine.com/story/playboi-carti-atlanta-rapper
https://www.complex.com/music/2019/05/playboi-carti-baby-voice-history/
https://www.nytimes.com/2016/02/29/arts/music/lil-yachty-lil-uzi-vert-and-playboi-carti-oddball-raps-children-at-play.html
//www.worldcat.org/issn/0362-4331
https://www.complex.com/music/2018/08/playboi-carti-romance-homie-blac-chyna-good-week
https://www.complex.com/music/2018/09/iggy-azalea-relationship-with-playboi-carti-is-official-official
http://www.tmz.com/2017/07/07/playboi-carti-arrest-domestic-battery-lax/
http://www.spin.com/2017/08/playboi-carti-will-not-face-domestic-battery-charges-report/
https://www.bbc.com/news/uk-scotland-south-scotland-46913345
https://www.ajc.com/news/crime--law/breaking-rapper-playboi-carti-arrested-gun-drug-charges-clayton-county/DTG0cIfU65n3F2mbshqGBL/
https://www.thefader.com/2018/08/07/playboi-carti-asthma
https://youtube.com/watch?v=GgTUoF-XX4s
https://www.ebony.com/entertainment/bet-hip-hop-awards-2017-nominees/
https://www.bet.com/shows/hip-hop-awards/2017/nominees.html?cid=facebook
http://cashcarti.com
https://soundcloud.com/678carti
https://id.loc.gov/authorities/names/no2017140927
https://musicbrainz.org/artist/2baf3276-ed6a-4349-8d2e-f4601e7b2167
https://viaf.org/viaf/7029151002123130280004
https://www.worldcat.org/identities/lccn-no2017140927
Sections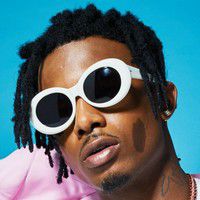 The basics
Early life
Career
Musical style
Personal life
Discography
Awards and nominations
Gallery