peoplepill id:
noel-fielding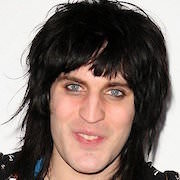 British comedian and actor
Noel Fielding
Noel Fielding
Intro
British comedian and actor
Is
Actor Comedian Painter Stage actor Writer Screenwriter Television actor
From
United Kingdom
Field
Arts Film, TV, Stage & Radio Humor Literature
Gender
male
Birth

21 May 1973

, Westminster, United Kingdom

Age
50 years
Star sign
Gemini
Family
Education
Notable Works
Awards
Profiles
The details (from wikipedia)
Biography
Noel Fielding (born 21 May 1973) is an English comedian, writer, actor, artist, musician, and television presenter. As a comedian and comic actor, he is known for his use of surreal humour and black comedy. During the 2000s he was part of The Mighty Boosh comedy troupe alongside comedy partner Julian Barratt.
Born and raised in London, Fielding was educated at Croydon School of Art and Buckinghamshire Chilterns University College, through which he met Barratt, with whom he established the Mighty Boosh. In the 1990s, he went on to do stand up comedy. Together, Fielding and Barratt produced a 2001 radio series, The Boosh, for BBC Radio London. This was followed by a television programme, The Mighty Boosh, comprising three series for BBC Three from 2004 to 2007. The show generated a cult fan following and won a variety of awards.
During the 2000s, he also had smaller roles in a number of comedy shows for Channel 4 including Nathan Barley, The IT Crowd, AD/BC: A Rock Opera, and Garth Marenghi's Darkplace. After The Mighty Boosh, he wrote and starred in two series of a solo show for Channel 4, Noel Fielding's Luxury Comedy, between 2012 and 2014. He also moved into other television avenues, appearing as himself; from 2009 to 2015, he appeared as a team captain on the BBC Two music/comedy panel show Never Mind the Buzzcocks, and since 2017 has co-presented The Great British Bake Off with Sandi Toksvig.
Aside from his comedic and television work, Fielding has also exhibited his paintings in London. He is the founder of the band Loose Tapestries, formed with Kasabian's Sergio Pizzorno. He has also appeared as a guest in Richard Ayoade's Travel Man series.
Early life
Fielding was born on 21 May in Westminster, London, the son of Ray Fielding (born 1953) and Yvonne Fagan (born 1953). Ray and Yvonne separated shortly after Fielding was born and Ray married Diane Fielding when Noel was three years old. Fagan had two more children before dying in 1990, at 37 years old, from complications caused by liver damage. Fielding has stated he is of French descent. His brother is Michael Fielding, born to Ray and Diane Fielding, he appears as Naboo the Enigma in The Mighty Boosh and also portrays various characters in Noel Fielding's Luxury Comedy. Fielding grew up in Pollards Hill, London. His parents would later appear alongside him and his brother in episodes of both The Mighty Boosh and Noel Fielding's Luxury Comedy. According to an article in The Sunday Times, his parents "had lots of parties" during his childhood. He has also stated that his parents "were just 18" when he was born. Fielding was educated at Croydon School of Art in South London then studied for a BA in Graphic Design and Advertising at Buckinghamshire Chilterns University College (now Buckinghamshire New University) in High Wycombe, where he lived with friends and future collaborators Dave Brown and Nigel Coan. He graduated in 1995. Fielding has also shared a flat in Edinburgh with comedians Lee Mack, Julian Barratt, and Simon Evans.
Career
Stand-up comedy
Fielding performed regularly as a stand-up comedian during the late 1990s, and appeared repeatedly on the television stand-up showcase Lee Mack's Gas. His highly animated stand-up routine included surreal stories, physical comedy, characters, and songs, much like his later work in The Mighty Boosh.
In 2010, Fielding was to perform a solo tour across the country. It was cancelled, however, so he could concentrate on writing The Mighty Boosh film with Julian Barratt and creating an album. Fielding announced via Twitter that he was too busy to do the tour. In 2015, Fielding told The Guardian that the film was something he talked about writing with Barratt. The album was released in June 2016.
In 2010, Fielding took part in Channel 4's Comedy Gala, a benefit show held in aid of Great Ormond Street Children's Hospital and filmed live at the O2 Arena in London on 30 March. He took part of the same event in 2014 as well.
In 2015, Fielding toured New Zealand, Australia and the UK with brother Michael Fielding, and Tom Meeten in An Evening with Noel Fielding. The limited edition vinyl album titled Noel Fielding was subsequently released in 2016 by Laughing Stock, with cover photograph by Amanda Ratcliffe and design by Dave Brown.
The Mighty Boosh
Fielding is best known for playing the role of Vince Noir, a childlike eccentric, opposite Julian Barratt (Howard Moon) in the cult comedy series The Mighty Boosh.
Fielding met Barratt when he was performing a gig. Impressed by Fielding's skill, Barratt offered him a place to perform, and the two went on to form a partnership. Barratt and Fielding are said to have compared their relationship to a marriage; the character of Vince Noir is a kind, somewhat naive and loyal friend to the self-centred, neurotic and ambitious Howard Moon. Vince can talk to animals, earning him the nickname "Mowgli in Flares". Vince is vibrant and flamboyant, contrasting with his friend Howard, who is more like a "geography teacher from Leeds".
As well as Noir, Fielding plays various supporting characters in The Mighty Boosh, including: Tony Harrison, a small pink head with tentacles and member of the shaman council; The Hitcher, a cockney hitch-hiker with a polo mint for an eye; The Moon; Spider Dijon, a bongoist in Rudi's band; and Old Gregg, a hermaphroditic merman obsessed with Baileys Irish Cream and watercolours.
The Mighty Boosh has won the Shockwaves NME Best TV Award three times: in 2007, 2008, and 2010.
Television
Outside his work on The Mighty Boosh, Fielding has also had bit parts in many of Channel 4's somewhat off-beat comedy programmes, including Nathan Barley, The IT Crowd, AD/BC: A Rock Opera and Garth Marenghi's Darkplace, more often than not appearing alongside Julian Barratt. He also appeared in 1998 sketch show Unnatural Acts. In February 2007, Fielding appeared on Never Mind the Buzzcocks as a panellist, before going on to become a permanent team captain. Fielding also made a short appearance in the film Plunkett & Macleane as a bystander to Robert Carlyle's scuffle in a brothel. Fielding appeared on The Charlotte Church Show as a special guest.
At Bill Bailey's request, Fielding stood in as a team captain for three episodes during series 21 of Never Mind the Buzzcocks. He also achieved a record for the highest team score ever on the show. When Bailey returned, presenter Simon Amstell made various jokes about Fielding's departure. In 2009, Bailey left the show and Fielding became one of the regular team captains. According to Neil Gaiman's blog, Fielding was scheduled to appear in the film Stardust, but had to drop out due to ill health. He also participated twice with Russell Brand in 2006 and 2007 on the annual quiz show The Big Fat Quiz of the Year. He participated again in 2010, 2013, 2017, 2018 and 2019, with Richard Ayoade.
In 2008, Fielding appeared with comic partner Julian Barratt on Transmission.
In 2009, he helped host Comic Relief Does Top of the Pops with Reggie Yates and Fearne Cotton.
Fielding played the role of "Marcus" in the series 3 of How Not to Live Your Life, which was broadcast in November 2010.
In 2011, he took part of Catherine Tate's TV movie Laughing at the Noughties in which he and other British comedians discussed the comedy highlights of the noughties.
Fielding produced his first solo series for the Channel 4 network's E4 channel in 2011, as the broadcaster invests an additional £5 million in its comedy budget following the cancellation of reality show Big Brother. Fielding said of the project, tentatively titled Noel Fielding: Boopus: "I want to make something in the spirit of Spike Milligan or the Kenny Everett Show but using modern techniques. Blending filmed comedy with animation. Television needs a madman! I want the show to be psychedelic and beautiful but have charm and personality. If Dalí made a show hopefully it would look like this." The show has since been renamed Noel Fielding's Luxury Comedy and began broadcasting on Channel 4's E4 channel on 26 January 2012. It contained many aspects of animation composed with live action. A video shown to a select audience of C4 staff, producers, writers, performers and journalists showed the Boosh star as a stingray, discussing the recording of albums. Similar to the Mighty Boosh, in Luxury Comedy Fielding plays a wide array of characters including an optimistic lion, a chocolate finger, a deranged clown, a New York cop, a music producer stingray, and a futuristic Don Quixote called Fantasy Man.
Fielding performed a dance to "Wuthering Heights" by Kate Bush for Let's Dance for Comic Relief reaching the finale. He has also appeared in a Kate Bush video for the remix version of "Deeper Understanding".
In March 2017 it was revealed that Fielding would co-host the upcoming series of The Great British Bake Off alongside Sandi Toksvig.
Fielding appeared as a contestant on Series 4 of the Dave comedy panel game Taskmaster in 2017, hosted by Greg Davies and Alex Horne: he was the overall series winner. He returned for a Taskmaster: Champion of Champions series in December, in which he came fourth.
In January 2018, he was a panellist on QI alongside Russell Brand and Aisling Bea, and in October 2018 with Joe Lycett and Hannah Gadsby.
Radio
Fielding starred in the 2001 Mighty Boosh radio series as Vince Noir and other characters. It was broadcast on BBC London Live. He also appeared on The Russell Brand Show on BBC Radio 2 on 26 May 2007 and 13 October 2007, and Team Disgusting's show on Life fm as a co-host for one episode, along with fellow Team Disgusting members Melvis and Birdy.
In November 2007, Fielding starred in five episodes of BBC Radio 2 show Vic Reeves' House Arrest as a local vagrant who knocks on Reeves' door once a week to ask for work. His character is often given seemingly pointless tasks, such as building a galleon out of sausages, and is paid in small change.
Music
Fielding has appeared in several music videos, including Mint Royale's "Blue Song", alongside Julian Barratt, Nick Frost and Michael Smiley. The video was directed by Edgar Wright and served as the inspiration for the opening sequence of his film Baby Driver. He also made a brief appearance in the video for Razorlight's "In the Morning". He appeared in music videos for the Robots in Disguise songs "Girl" (alongside Chris Corner who was, at the time, boyfriend to Sue Denim), "The Tears", and "Turn It Up". In 2009, Noel was involved in the Kasabian video "Vlad the Impaler", in which he plays the titular character, and he's referenced in "La Fée Verte" (his friend Sergio Pizzorno said "The line, 'I met Dalí in the street.' Dalí is Noel Fielding. And he is the modern-day Dalí"). Fielding also makes a brief appearance as Vlad in the video for another Kasabian song, "Re-Wired", riding a five-seater bicycle with the band, and appears as a patient in a psychiatric hospital in "You're In Love With a Psycho", in which he re-enacts the broken mirror routine from the Marx Brothers film Duck Soup with Pizzorno and Tom Meighan. He has also appeared in Kate Bush's music video "Deeper Understanding" as a means of thanks for the Let's Dance for Comic Relief performance.
Fielding is friends with the members of Razorlight, and involved them in the "Priest and the Beast" episode of The Mighty Boosh. Fielding lent his voice to the Midfield General song "Midfielding". Fielding also sometimes plays bass live for Robots in Disguise. Furthermore, he has been known to DJ, often playing at The Barfly in London with the rest of The Mighty Boosh or with his DJ collective known as Team Disgusting, made up of six women and the Rev (formerly of Towers of London). Lately, he has been DJing with Dave Brown, who plays Bollo in The Mighty Boosh, under the DJing phenomenon, the Doctor and the Pencil, who first appeared in the Boosh episode "The Chokes".
Fielding is half of Loose Tapestries, a comedy music partnership with Kasabian's Sergio Pizzorno, set up to create music for Noel Fielding's Luxury Comedy.
Art
He held his first exhibition, entitled Psychedelic Dreams of the Jelly Fox, at Maison Bertaux, a patisserie in Greek Street, Soho in early 2008. There Noel listed some of his inspirations as Henri Rousseau, René Magritte, Willem de Kooning, Roy Lichtenstein, and Dexter Dalwood. He has stated that he has been heavily influenced by the works of Salvador Dalí. A second exhibition entitled Bryan Ferry vs the Jelly Fox took place at Maison Bertaux, from 5 July 2010 through to 5 January 2011.
On 6 September 2011, Fielding received an honorary master's degree from Buckinghamshire New University for his ongoing interest in the graphics area and support for many art organisations.
In October 2011, Fielding released an art book called Scribblings of a Madcap Shambleton, which he produced alongside with The Mighty Boosh cast member Dave Brown. It features many of his old and new paintings, drawings and photography.
Fielding's video installation of The Jelly Fox was shown at the Saatchi Gallery, and in 2012 he created a unique piece inspired by The Beatles for Liverpool Love at the Museum of Liverpool. In March 2015, his exhibition He Wore Dreams Around Unkind Faces was shown at the Royal Albert Hall.
Personal life
Fielding and his partner, radio DJ Lliana Bird, reside in Highgate, London. Their first child together, Dali (for Salvador Dali) was born in 2018. He was formerly in a relationship with Delia Gaitskell (Dee Plume) of the band, Robots in Disguise, who made minor appearances in The Mighty Boosh and in the Boosh live shows. Fielding is close friends with Julian Barratt, Richard Ayoade, and Rich Fulcher, with whom he has worked on numerous occasions, and is also friends with Courtney Love, Russell Brand, and Johnny Borrell, as well as the members of Kasabian. Kasabian's Sergio Pizzorno is part of Fielding's Loose Tapestries project, set up to make music for Noel Fielding's Luxury Comedy. Fielding played the role of Vlad the Impaler in the video of the Kasabian song of the same name, and reprised the role at the 2014 Glastonbury Festival. The music video was directed by Ayoade.
Fielding is a fan of Frank Zappa, the Ramones, Captain Beefheart, Led Zeppelin, Roxy Music, Kiss, Pink Floyd, Syd Barrett, Nirvana, Tame Impala, Everything Everything, Bo Ningen, Kate Bush, Gary Numan, Bryan Ferry, David Bowie, Jim Morrison, Mick Jagger, Cher, Adam Ant, and David Lynch. He has portraits of Freddie Mercury in his home.
In 2009, a Sunday Times article revealed that Fielding had hepatitis during his art college years and later revealed he was helped through this by friend and collaborator Nigel Coan. This forced him not to drink for six months which got him into the habit of not drinking for a couple of years. "I used to be able to enjoy myself with just nothing. I'd stay up till four in the morning, with everyone else being drunk. Just make a bit of effort and you can get used to it."
He was named one of GQ's 50 best dressed British men in 2015.
Awards
2010 The Mighty Boosh won Best DVD at the Shockwaves NME Awards 2010.
2009 The Mighty Boosh won Best TV Show at the Shockwaves NME Awards 2009.
2008 2nd Best Dressed Man of the Year GQ Awards.
2008 Situation Comedy and Comedy Drama Royal Television Awards 2008.
2008 Best Dressed Shockwaves NME Awards 2008.
2008 Sexiest Man Shockwaves NME Awards 2008.
2008 The Mighty Boosh won Best TV Show at the Shockwaves NME Awards 2008.
2007 The Mighty Boosh won Best TV Show at the Shockwaves NME Awards 2007.
2003 Time Out comedy award winner for outstanding achievement.
2002 Solo Edinburgh show Voodoo Hedgehog nominated for a Perrier
2001 The Boosh, first on London Live, then on Radio 4.
2000 Arctic Boosh won the Barry Award at the Melbourne International Comedy Festival
1999 Perrier nominee with Julian Barratt as Arctic Boosh
1998 Herald Angel Award winner.
1998 Perrier Best Newcomer winner with Julian Barratt as the double act The Mighty Boosh (1998 Stage show)
comments so far.
Comments
Reference sources
References
Sections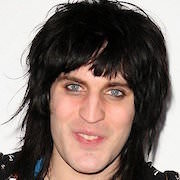 The basics
Early life
Career
Personal life
Awards
Gallery