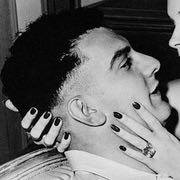 American professional wrestler and actor
Mike Lane
Mike Lane
The details (from wikipedia)
Biography
Michael V. Lane (January 6, 1933 – June 1, 2015) was an American actor and professional wrestler.
Biography
Lane's size (height 6'8" or 2.03 m, weight 275 lbs or 125 kg) led him to work in the King Bros. Circus boxing tent and wrestling tent. He also wrestled professionally under the name "Tarzan Mike" in 1952–1959. While filming The Harder They Fall, Lane was given dramatic and boxing lessons to appear as the giant Toro Moreno, an outclassed boxer based on Primo Carnera.
Lane made numerous television appearances including a role as a country bumpkin who gets talked into boxing by Bret Maverick (James Garner) and Dandy Jim Buckley (Efrem Zimbalist Jr.) in an epic 1957 episode of Maverick entitled "Stampede." Lane also had a regular role as Frank N. Stein in Monster Squad (1976). On November 25, 1958, in the episode "The Hunted" of the ABC/Warner Brothers western series Sugarfoot, starring Will Hutchins in the title role, Lane plays a former soldier, John Allman, who has become mentally unbalanced as a result of the terror of an Apache attack on his United States Army unit. Despite the efforts of a sympathetic Sugarfoot, Allman engages in bank robbery and murder and is tracked down by an impatient posse led by Clay Calhoun (R.G. Armstrong). Francis De Sales appears as Major Sterling in the episode, which is based on a story in True West Magazine.
comments so far.
Comments
Reference sources
References
Sections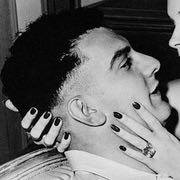 The basics
Biography
Gallery