peoplepill id:
max-polyakov
Image:
twitter @maxpolyakov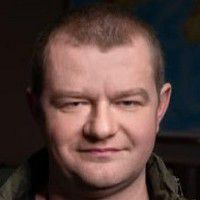 Ukrainian and American entrepreneur
Maxym Polyakov
Maxym Polyakov
Intro
Ukrainian and American entrepreneur
Is
Businessperson Entrepreneur Business executive Technology executive Computer scientist
From
Ukraine
Field
Business Science Technology
Gender
male
Birth

30 June 1977

, Zaporizhzhia, Zaporizhzhia Oblast, Ukraine

Age
46 years
Star sign
Cancer
Profiles
The details (from wikipedia)
Biography
Max Polyakov (born 30 June 1977) is a Ukrainian and American entrepreneur in the field of space technology and IT, economist, public figure, investor, philanthropist. He is a founder and co-founder of the aerospace company Firefly Aerospace, IT companies EOS DATA Analytics, HitDynamics, Maxymiser, Murka LLC, Cupid plc and  Renatus. Polyakov is a General Advisor at the Noosphere Association, a non-governmental organization, Noosphere Engineering School (Ukraine). He is a General Partner in the Noosphere Ventures Partners LP Venture Fund.
Education and Research
Max Polyakov was born in the city of Zaporizhia, Ukraine. His parents were engineers at JSC "Khartron" (Hartron), a Ukrainian rocket and space enterprise engaged in the development of control systems and electronics.
In 2000, Polyakov graduated from Zaporizhia State Medical University.
From 2009 to 2011, he graduated from Dnipro National University graduate school.
In 2013, Polyakov received a degree in the field of international economics, after defending his thesis, titled "Paradigm – A Model for the Development of Information Technologies in the Global Economy, And Forms of Its Realization."
He is the author of several scientific papers and co-authored 10 patents for inventions.
Business
In 2005, Polyakov, in partnership with a foreign investor from the United Kingdom, Bill Dobby, founded the IDE Group with its head office in Edinburgh. The business group included such projects as EasyDate (renamed Cupid plc in 2010), Murka, HitDynamics, Maxymiser.
Cupid was created on the basis of the IDE Group, founded in 2005 by Scottish Bill Dobby, but was renamed in 2010 due to claims of intellectual property infringement EasyJet, and was named Cupid plc.

In 2006, the partners sold their project HitDynamics to British business analyst company Hitwise. Later, in 2015, another project, Maxymiser, was bought by the American corporation Oracle.
Since 2006, Polyakov has been developing his own national IT projects in Ukraine, aggregator sites such as price.ua, avtopoisk.ru, trud.com, naydidom.com, and sravni.com. Project offices are located in Dnipro, Kharkiv, Zaporizhia, and Kyiv.
In 2010, Cupid plc IPO'd (Initial Public Offering) on the London Stock Exchange. A year later, the company was recognized as the fastest-growing technology project, according to the auditing company Deloitte.
IIn 2012, Max Polyakov created Renatus – a company to publish social and mobile games. The project first developed software for the post-Soviet countries but later began to publish products for Apple Store, Google Play, Amazon and Facebook.
In 2014, Max Polyakov founded financial company Maxpay.
In 2016, the popular anonymous question and answer service Ask.fm received a new owner, Noosphere Ventures Venture Fund.
2019 — American corporation Blackstone bought out Murka project group.
EOS DA
In 2015, Polyakov created EOS DATA Analytics with offices in the United States and Ukraine. The project develops and implements a cloud platform for processing and analyzing satellite data.
In 2019, the World Bank, with EU financial support, launched a project on satellite-based monitoring of agricultural land use, which is implemented by EOS, the company that won the tender for Ukraine's Land Transparency program.
Firefly Aerospace
In 2017, Polyakov and Noosphere Ventures acquired American space startup Firefly Space Systems from a rocket engineer Tom Markusic, who had previously worked at Virgin Galactic, Blue Origin, SpaceX.
In May 2018, the Firefly R&D Center was opened in Dnipro (Ukraine). The company today employs 140 Ukrainian specialists.
In November 2018, Firefly Aerospace entered the list of companies selected by NASA for its lunar exploration program with a total budget of $2.6 billion.
In 2019, the U.S. Air Force selected Firefly to participate in the Orbital Services Program-4 (OSP-4).
In 2019, Firefly Aerospace signed a cooperation agreement with Aerojet Rocketdyne, the former Boeing division.
In November 2019, the engines of the 1st and 2nd stages were successfully tested. The team is preparing for the first test of the Alpha launch vehicle, which is scheduled for 2020 from the SLC-2W launching pad at Vandenberg Air Force Base.
Social Activities
NES
In 2014, Polyakov laid the foundation for the Noosphere Engineering School (NES) in Dnipro. The project is a network of laboratories created on the basis of technical departments of Ukraine's leading universities. Students have the opportunity to acquire specialized knowledge in the field of engineering and advanced technologies and to test and implement their innovative ideas. Over five years, NES has opened seven laboratories in Dnipro, Cherkasy, Kyiv, Zhytomyr, and Rivne.
Association "Noosphere"
In 2016, Polyakov created the non-profit public government organization Noosphere Association, which is engaged in the organization and holding of specialized scientific and technical events. Since 2015, the Association has cooperated with the World Air Sports Federation (FAI) and annually organizes event management and scoring system competitions – Cup Navigator.
Among the most famous events are the BestRoboFest robotics festival and the Noosphere Vernadsky Challenge engineering startup competition, where Jamie Hyneman, the MythBuster, served on the jury in 2017.
Noosphere Association is working on improving the infrastructure of Dnipro city. In 2019, the association helped renovate Gagarin Park. Currently, it is working on the renovation of the city planetarium.
Family
Max Polyakov is married and is a father of four children.
Awards and achievements
2009 – Max Polyakov named  'Entrepreneur of the Year' in Scotland by Ernst & Young.
2017 – Max Polyakov was awarded the title of FAI Companion of Honour for a significant contribution to the improvement of sports event management systems and scoring.
2018 – He was awarded 'Man of the Year' in Ukraine for his significant contributions to the revival of Ukraine's space industry.
Information provided by PeoplePill users
By
Aleks.W
on
23 Mar 2020, 06:14 am
Hobbies Since Max Polyakov actively participates in multiple projects and charitable events, there is not much free time to talk about. He, however, tries to devote as much attention to his family as he possibly can. One of his hobbies is collecting iron sculptures created at Kasli Art Casting Plant. His collection already boasts more than a hundred of unusual figures. One of them, "The Young Dreamer," became an inspiration for the Noosphere logo.
comments so far.
Comments
Reference sources
References
http://www.insider.co.uk/special-reports/big-profile-bill-dobbie-cupid-9876112
https://www.oracle.com/corporate/pressrelease/oracle-buys-maxymiser-082015.html
https://www.forbes.com/sites/greatspeculations/2015/08/26/oracles-cloud-strategy-if-you-cant-beat-them-buy-them/
https://www.bloomberg.com/tosv2.html?vid=&uuid=456c12d0-a2e2-11e9-8d9a-915c28ffbdf4&url=L3Jlc2VhcmNoL3N0b2Nrcy9wcml2YXRlL3NuYXBzaG90LmFzcD9wcml2Y2FwSWQ9Mjk3OTQ3NjMz
https://ain.ua/2016/07/04/ukrainskij-fond-noosphere-ventures-kupil-servis-anonimnyx-voprosov-i-otvetov-ask-fm/
https://www.epravda.com.ua/rus/news/2019/03/19/646219/
https://www.rbc.ru/technology_and_media/19/03/2019/5c8f9cde9a7947cd9ffc56dd
https://biz.censor.net.ua/news/3117314/amerikanskaya_gruppa_pokupaet_ukrainskogo_razrabotchika_onlayinkazino
https://vc.ru/finance/61663-amerikanskaya-blackstone-group-zaplanirovala-kupit-ukrainskogo-razrabotchika-onlayn-kazino-murka
https://mc.today/maks-polyakov-prodaet-kompaniyu-razrabotchika-onlajn-kazino-murka-summa-sdelki-mozhet-dostigat-100-mln/
https://www.ukrinform.ua/rubric-economy/2617654-v-ukraini-pocali-monitoriti-iz-kosmosu-vikoristanna-silgospzemel.html
https://mind.ua/news/20192435-v-ukrayini-suputniki-teper-budut-monitoriti-stan-silskogospodarskih-zemel
https://fakty.com.ua/ru/ukraine/20190422-yak-maks-polyakov-robyt-kosmos-dostupnishym/
http://www.nasa.gov/image-feature/firefly-aerospace-concept-for-launch-vehicle-with-moon-lander
https://www.epravda.com.ua/news/2018/11/30/643166/
https://24tv.ua/techno/ru/ukrainskaja_kompanija_firefly_budet_ispolzovat_razrabotki_rocketdyne_dlja_svoih_raket_n1222301
https://spacenews.com/firefly-partners-with-aerojet-rocketdyne-mulls-ar1-engine-for-beta-launch-vehicle/
https://tech.liga.net/technology/novosti/vvs-ssha-vybrali-ukrainskuyu-firefly-dlya-spetsmissiy-na-orbitu
https://www.the-village.com.ua/village/culture/culture-news/257375-ruynivnik-mifiv-v-zhuri-ukrayinskogo-vernadsky-challenge
https://kp.ua/life/646410-festyval-BestRoboFest-v-dnepre-hyhantskyi-kostuim-astronavta-robotekhnycheskaia-moda-y-sorevnovanyia-mashyn-monstrov
http://ain.ua/special/bestrobofest19
https://34.ua/v-dnepre-za-sponsorskie-dengi-rekonstruirovali-polovinu-parka-gagarina_n80837
https://nashemisto.dp.ua/2019/09/15/kak-v-dnepre-vygljadit-obnovljonnyj-park-gagarina-kosmos-rjadom-s-nami/
https://dp.vgorode.ua/news/sobytyia/408834-stroiat-yly-net-kak-obstoiat-dela-s-rekonstruktsyei-dneprovskoho-planetaryia
https://nashemisto.dp.ua/2019/08/07/planetarij-dnepra-kogda-otkrytie-posle-rekonstrukcii/
https://lb.ua/file/person/4549_polyakov_maks.html
https://www.reuters.com/article/easydate-idUSSGE6BC05Q20101213
//www.google.com/search?&q=%22Max+Polyakov%22+site:news.google.com/newspapers&source=newspapers
//scholar.google.com/scholar?q=%22Max+Polyakov%22
https://www.jstor.org/action/doBasicSearch?Query=%22Max+Polyakov%22&acc=on&wc=on
Sections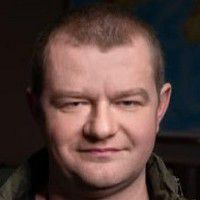 The basics
Education and Research
Business
Social Activities
Family
Awards and achievements