peoplepill id:
mary-katharine-ham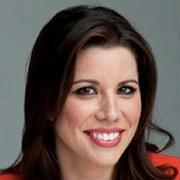 American journalist
Mary Katharine Ham
Mary Katharine Ham
Intro
American journalist
Is
Journalist
From
United States of America
Field
Journalism
Gender
female
Birth

5 April 1980

, Montgomery, Montgomery County, Alabama, U.S.A.

Age
43 years
Profiles
The details (from wikipedia)
Biography
Mary Katharine Ham (born April 5, 1980) is an American journalist and center-right journalist. She is a contributing editor for Townhall Magazine, a senior writer at The Federalist, and a CNN contributor.
She was previously a Fox News contributor and an editor-at-large for Hot Air.
Career
Ham wrote for the Richmond County Daily Journal, Townhall.com where she was a columnist and managing editor, and The Washington Examiner. Her video blog series for Townhall.com, HamNation, won a Golden Dot award for Best Vlog of 2006 from the Institute for Politics, Democracy & the Internet and her HamNation video, "Sopranos DC," was voted "Video of the Year" in the 2007 Weblog Awards. The series ended in June 2008.
Ham was a host of The Morning Majority (5–9 a.m., Monday–Friday) on WMAL (simulcast on 105.9 FM and 630 AM) in Washington, D.C., until March 5, 2012.
On February 4, 2014, she appeared on The View as a guest co-host. Ham describes her political leaning as "primarily fiscal- and security-conscious conservative".
At CPAC 2014, she was presented with the ACU Blogger of the Year award.
Personal life
Ham was married to Jacob Brewer, a White House aide. The couple married in 2011; two years later, Ham gave birth to their first child, a girl. Brewer died from serious injuries sustained in a bicycle accident on September 19, 2015. Ham gave birth to their second child, a girl, in late 2015.
Book
End of Discussion: How the Left's Outrage Industry Shuts Down Debate, Manipulates Voters, and Makes America Less Free (and Fun) Hardcover with Guy Benson 2015
comments so far.
Comments
Reference sources
References
http://www.adweek.com/tvnewser/mary-katherine-ham-gives-birth-to-daughter/278441
http://dailycaller.com/2014/02/07/and-heres-mary-katharine-ham-on-the-view/
http://www.mediabistro.com/fishbowldc/mary-katherine-ham-now-officially-full-of-hotair_b78385
http://www.mediabistro.com/fishbowldc/wmals-ham-abruptly-signs-off_b66685
http://www.mkhammertime.com
http://www.politico.com/news/stories/0607/4287.html
http://thefederalist.com/author/marykatharineham/
http://townhall.com/blog/g/e4c35d84-a48f-4fb7-b400-d9abd7de7f56
http://twitchy.com/2013/06/07/fantastic-news-conservative-superstar-mary-katharine-ham-is-expecting-a-baby/
http://www.conservative.org/news/acu-announced-mary-katharine-ham-blogger-year-cpac-2014
http://2007.weblogawards.org/polls/video-of-the-year-1.php
https://www.flickr.com/photos/integralfocus/6833025933/
https://www.mediabistro.com/fishbowldc/katharine-ham-leavestownhall-com-for-dcexaminer-com_b11900
https://www.washingtonpost.com/news/local/wp/2015/09/20/i-lost-part-of-my-heart-beloved-white-house-staffer-jake-brewer-mourned/
https://www.youtube.com/watch?v=D40vTschdOM
https://www.youtube.com/watch?v=KI4Y4dGsTyU
https://web.archive.org/web/20090809142331/http://townhall.com/blog/g/e4c35d84-a48f-4fb7-b400-d9abd7de7f56
https://web.archive.org/web/20140307035745/http://www.conservative.org/news/acu-announced-mary-katharine-ham-blogger-year-cpac-2014
https://www.c-span.org/person/?maryham
Sections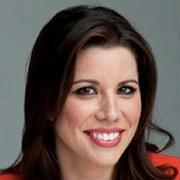 The basics
Career
Personal life
Book