peoplepill id:
marie-chapian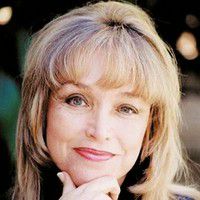 American psychologist
Marie Chapian
Marie Chapian
The details (from wikipedia)
Biography
Marie Chapian is an American writer, lecturer, speaker, radio ministry host, Christian counselor, and psychotherapist based in California. She was the author of more than 25 books, including those related to health and fitness. Chapian was nominated for the Ten Outstanding Women of America Award. Her books were translated into more than 24 languages, including Arabic and Chinese.
Education
Chapian received her education from the University of Minnesota, Moody Bible Institute, and Metropolitan State University. She has a PhD degree in the field of psychology.
Awards
Chapian was a recipient of the Evangelical Christian Publishers Association's Platinum Book Award for her book, Free to Be Thin. Her other recognitions include two Cornerstone Book of the Year Awards, the Gold Medallion Book Award and the Silver Angel Awards
Books written
Poetry
City Psalms (1972)
Mind Things (1973)
Children's books
Mustard Seed Library (1974)
The Holy Spirit and Me
I Learn About the Fruit of the Holy Spirit
I Learn About the Gifts of the Holy Spirit
Biographical
The Emancipation of Robert Sadler (1975)
Of Whom the World was Not Worthy (1978)
Others
To My Friend Books, a series of 12 giftbooks (1974)
Free to Be Thin (with Neva Coyle)
The All New Free to Be Thin (with Neva Coyle)
Telling Yourself the Truth: Find Your Way Out of Depression, Anxiety, Fear, Anger, and Other Common Problems by Applying the Principles of Misbelief Therapy (with Dr. William Backus)
Mothers and Daughters, guidebook for female teenagers and their mothers.
Am I the Only One With Faded Genes?
A Heart for God, a series of five devotional books.
His Thoughts Toward Me (Heart For God Series) (Septembre 1987)
Angels in Our Lives (August 2006)
In the Morning of My Life (with Tom Netherton) (February 1981)
Gods Heart for You, Daily Promises of God's Faithfulness In His Own Words (October 2005)
Back on Course (with Gavin MacLeod and Patti MacLeod) (April 1987)
Staying Happy in an Unhappy World (June 1989)
comments so far.
Comments
Reference sources
References
Sections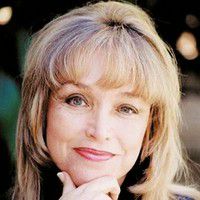 The basics
Education
Awards
Books written