peoplepill id:
marguerite-duras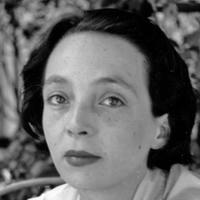 French writer and film director
Marguerite Duras
Marguerite Duras
Intro
French writer and film director
Known for
The Lover, Moderato Cantabile, The Sea Wall, The Ravishing of Lol Stein, Le Vice-Consul, India Song, La Douleur, Savannah Bay
A.K.A.
Marguerite Donnadieu
Was
Writer Film director Screenwriter Publisher Novelist Playwright Autobiographer Journalist Poet Lawyer Poet lawyer Activist Feminist Author Philosopher
From
France
Field
Activism Business Film, TV, Stage & Radio Journalism Law Literature Philosophy
Gender
female
Birth

4 April 1914

, Gia Định, South Vietnam

Death

3 March 1996

, Paris, France (aged 81 years)

Star sign
Aries
Family
Profiles
The details (from wikipedia)
Biography
Marguerite Donnadieu (4 April 1914 – 3 March 1996), known as Marguerite Duras ([maʁɡ(ə)ʁit dyʁas]), was a French novelist, playwright, screenwriter, essayist, and experimental filmmaker. Her script for the film Hiroshima mon amour (1959) earned her a nomination for Best Original Screenplay at the Academy Awards.
Early life and education
Duras was born Marguerite Donnadieu on April 4, 1914, in Gia-Dinh (near to Saigon), Cochinchina, French Indochina (now Vietnam); she was the only daughter of two teachers who had responded to a campaign by the French government encouraging French people to settle in the colony.
Duras's father fell ill soon after their arrival and returned to France, where he died. After his death, her mother remained in Indochina with her three children. The family lived in relative poverty after her mother made a bad investment in an isolated property and area of rice farmland in Cambodia. See, e.g. Un Barrage contre le Pacifique.
At 17, Duras went to France, her parents' native country, where she began studying for a degree in mathematics. She soon abandoned this to concentrate on political science, then law. After completing her studies, through 1941, she worked for the French government in the Ministry of the Colonies; in the 1930s she also changed her name to Marguerite Duras. In 1939, she married the writer Robert Antelme.
During World War II, from 1942 to 1944, Duras worked for the Vichy government in an office that allocated paper quotas to publishers and in the process operated a de facto book-censorship system. She also became an active member of the PCF (the French Communist Party) and a member of the French Resistance as a part of a small group that also included François Mitterrand, who later became President of France and remained a lifelong friend of Duras. Her husband, Antelme, was deported to Buchenwald in 1944 for his involvement in the Resistance, and barely survived the experience (weighing on his release, according to Duras, just 38 kg). She nursed him back to health, but they divorced once he recovered his health.
Career
Duras was the author of many novels, plays, films, interviews, essays, and works of short fiction, including her best-selling, highly fictionalized autobiographical work L'Amant (1984), translated into English as The Lover, which describes her youthful affair with a Chinese man. It won the Prix Goncourt in 1984. The story of her adolescence also appears in three other books: The Sea Wall, Eden Cinema and The North China Lover. A film version of The Lover, produced by Claude Berri and directed by Jean-Jacques Annaud, was released to great success in 1992. Duras's novel The Sea Wall was first adapted into the 1958 film This Angry Age by René Clément, and again in 2008 by Cambodian director Rithy Panh as The Sea Wall.
Other major works include Moderato Cantabile (1958), which was the basis of the 1960 film Seven Days... Seven Nights; Le Ravissement de Lol V. Stein (1964); and her play India Song, which Duras herself later directed as a film in 1975. She was also the screenwriter of the 1959 French film Hiroshima mon amour, which was directed by Alain Resnais. Duras's early novels were fairly conventional in form, and were criticized for their "romanticism" by fellow writer Raymond Queneau; however, with Moderato Cantabile, she became more experimental, paring down her texts to give ever-increasing importance to what was not said. She was associated with the nouveau roman French literary movement, although she did not belong definitively to any one group. She was noted for her command of dialogue.
In 1971, Duras signed the Manifesto of the 343, which publicly announced she had an abortion.
Many of her works, such as Le Ravissement de Lol V. Stein and L'Homme assis dans le couloir (1980), deal with human sexuality.
Duras died in Paris on March 3, 1996, aged 81.
Filmography as director
La Musica (1967)
Détruire, dit-elle (1969)
Jaune le soleil (1972)
Nathalie Granger (1972)
La Femme du Gange (1974)
India Song (1975)
Son nom de Venise dans Calcutta désert (1976)
Des journées entières dans les arbres (1976)
Le Camion (1977)
Baxter, Vera Baxter (1977)
Les Mains négatives (1978)
Césarée (1978)
Le Navire Night (1979)
Aurelia Steiner (1979)
Aurélia Steiner (1979)
Agatha et les lectures illimitées (1981)
L'Homme atlantique (1981)
Il dialogo di Roma (1982)
Les Enfants (1985)
comments so far.
Comments
Reference sources
References
https://catalogue.bnf.fr/ark:/12148/cb119013498.public
https://www.nytimes.com/1996/03/04/nyregion/marguerite-duras-81-author-who-explored-love-and-sex.html
http://www.bddm.org/liv/details.php?id=I.265.#ANTELME
https://www.academie-goncourt.fr/?article=1229180042
https://www.criterion.com/films/217-hiroshima-mon-amour
http://www.britannica.com/EBchecked/topic/174178/Marguerite-Duras
https://web.archive.org/web/20010423084113/http://www.cidem.org/themes/egalite_hommes_femmes/ega_infos/eclairages/ega_k003.html
https://sevenstories.com/books/3357-no-more
http://www.allocine.fr/film/fichefilm_gen_cfilm=2351.html
https://books.google.com/books?id=JX0-S9Pu4cIC&pg=PP4&lpg=PP4&dq=deborah+n.+glassman+marguerite+duras&source=bl&ots=Jn7HCP_Jbi&sig=IUSp-iM35nXsWK0dd41qbqQchgw&hl=en&sa=X&ei=3EJ8T_r_AaLi0QHmuvT6Cw&ved=0CC4Q6AEwAQ#v=onepage&q=deborah%20n.%20glassman%20marguerite%20duras&f=false
https://books.google.com/books?id=AsBdN04TK9cC&pg=PA170&lpg=PA170&dq=Hill,+Leslie+(1993).+Marguerite+Duras:+Apocalyptic+Desires.+Routledge+isbn&source=bl&ots=lv4pyfmfiW&sig=Pcd_0UWqbattQ13ydt_V6FkBejY&hl=en&sa=X&ei=6UB8T9uHH8eUtwfb3cXmDA&ved=0CEsQ6AEwBQ#v=onepage&q=Hill,%20Leslie%20(1993).%20Marguerite%20Duras:%20Apocalyptic%20Desires.%20Routledge%20isbn&f=false
https://www.imdb.com/name/nm0243921/
https://www.findagrave.com/memorial/4930
http://www.nybooks.com/articles/21556
https://web.archive.org/web/20091010101934/http://www.tls.timesonline.co.uk/article/0,,25341-2647842,00.html
http://hvolat.com/Duras/Duras_Bibliographie.html
https://authority.bibsys.no/authority/rest/authorities/html/90053993
http://catalogo.bne.es/uhtbin/authoritybrowse.cgi?action=display&authority_id=XX1721350
https://catalogue.bnf.fr/ark:/12148/cb119013498
https://data.bnf.fr/ark:/12148/cb119013498
http://cantic.bnc.cat/registres/CUCId/a12438376
https://ci.nii.ac.jp/author/DA0014981X?l=en
https://d-nb.info/gnd/118528254
http://isni.org/isni/0000000121447168
https://id.loc.gov/authorities/names/n79090133
https://kopkatalogs.lv/F?func=direct&local_base=lnc10&doc_number=000007327&P_CON_LNG=ENG
https://musicbrainz.org/artist/7ccf137d-7405-4285-9f83-e297e6d7df6c
https://id.ndl.go.jp/auth/ndlna/00438450
https://aleph.nkp.cz/F/?func=find-c&local_base=aut&ccl_term=ica=jn19990001925&CON_LNG=ENG
https://nla.gov.au/anbd.aut-an35050909
http://uli.nli.org.il/F/?func=direct&doc_number=000041515&local_base=nlx10
https://nl.go.kr/authorities/resource/KAC200413356
http://katalog.nsk.hr/F/?func=direct&doc_number=000000967&local_base=nsk10
http://data.bibliotheken.nl/id/thes/p069335494
http://data.rero.ch/02-A000053761
https://opac.sbn.it/opacsbn/opac/iccu/scheda_authority.jsp?bid=IT%5CICCU%5CCFIV%5C016886
https://libris.kb.se/auth/184201
https://snaccooperative.org/ark:/99166/w6rf6kmh
https://www.idref.fr/027405168
https://trove.nla.gov.au/people/812262
https://viaf.org/viaf/97785734
https://www.worldcat.org/identities/containsVIAFID/97785734
Sections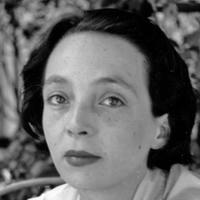 The basics
Early life and education
Career
Filmography as director
Gallery