peoplepill id:
marc-ferro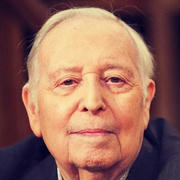 French historian
Marc Ferro
Marc Ferro
The details (from wikipedia)
Biography
Marc Ferro (born 24 December 1924 in Paris) is a French historian. He has worked on early twentieth-century European history, specialising in the history of Russia and the USSR, as well as the history of cinema.
He is Director of Studies in Social Sciences at the École des hautes études en sciences sociales. He is a co-director of the French review Annales and co-editor of the Journal of Contemporary History.
He has also directed and presented television documentaries on the rise of the Nazis, Lenin and the Russian revolution and on the representation of history in cinema.
comments so far.
Comments