peoplepill id:
ludger-pistor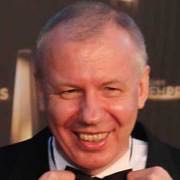 German actor
Ludger Pistor
Ludger Pistor
The details (from wikipedia)
Biography
Ludger Pistor (born 16 March 1959) is a German actor born in Recklinghausen.
Career
Ludger Pistor has played many roles in numerous German-language films and TV productions. He has also appeared in English-language films including the Academy Award-winning Schindler's List and the 2006 James Bond film Casino Royale as the Swiss banker Mendel.
comments so far.
Comments
Reference sources
References
http://www.rottentomatoes.com/celebrity/ludger_pistor/
http://www.allmovie.com/artist/ludger-pistor-p220586
https://www.imdb.com/name/nm0685598/
http://www.ludger-pistor.de/
https://d-nb.info/gnd/142980838
http://isni.org/isni/000000011475280X
https://id.loc.gov/authorities/names/no2004081004
https://viaf.org/viaf/76032249
https://www.worldcat.org/identities/containsVIAFID/76032249
Sections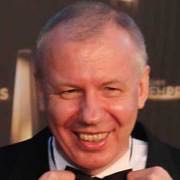 The basics
Career
Gallery