peoplepill id:
bernd-eichinger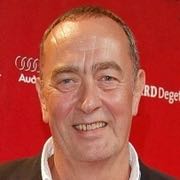 German film producer and director
Bernd Eichinger
Bernd Eichinger
The details (from wikipedia)
Biography
Bernd Eichinger (11 April 1949 – 24 January 2011) was a German film producer, director and screenwriter.
Life and career
Eichinger was born in Neuburg an der Donau. He attended the University of Television and Film Munich in the 1970s, and bought a stake in the fledgling studio company Neue Constantin Film in 1979, becoming its executive director. Under his leadership, Constantin Film evolved into one of the most successful German film businesses. As of 2005, he was chairman of the supervisory board and still owned a substantial stake in the company. Eichinger also produced some movies independently (for example Downfall). One of Eichinger's last films was about the left-wing terrorist group Red Army Faction (RAF) based on the book Der Baader Meinhof Komplex ("The Baader-Meinhof Complex") by Stefan Aust.
The range of genres of films, for television and the big screen, was unusually varied. He produced a 3D zombie movie, Resident Evil: Afterlife; to Atomised, a film adaptation of the controversial novel by French recluse Michel Houellebecq. He was an incredibly prolific film maker, with almost 100 films to his credit.
Eichinger was known as tenacious. It took him 20 years to convince Patrick Süskind, the German author of Perfume:The Story of a Murderer, to trust him with the rights to make the international bestseller into a film. In 2006 the film was released, grossing $135 million worldwide.
In the 1980s Eichinger obtained the film rights to the Fantastic Four and Silver Surfer, decades before making movies based on Marvel comics was trending.
In 1991 he was a co-founder of Summit, the Los Angeles-based production and film sales company. Due to the success of Twilight, Summit eventually became Summit Entertainment.
Family
Eichinger was married to Katja Hoffman, a journalist. He has a daughter from a previous relationship, Nina Eichinger, an actress and TV presenter.
Death
Eichinger died of a heart attack in Los Angeles on 24 January 2011 at the age of 61.
Awards
1984 Bavarian Film Awards, Best Producing
1986 Bavarian Film Awards, Best Producing
1993 Bavarian Film Awards, Best Producing
Selected filmography
Bernd Eichinger's best known films include:
Year
Title
Director
Language
Notes
1977
Grete Minde
Heidi Genée
German
1977
Die Konsequenz
Wolfgang Petersen
German
1982
Christiane F. – We Children from Bahnhof Zoo
Uli Edel
German
1984
The Neverending Story
Wolfgang Petersen
English
1986
The Name of the Rose
Jean-Jacques Annaud
English
1989
Last Exit to Brooklyn
Uli Edel
English
1991
Manta, Manta
Wolfgang Büld
German
1992
The Cement Garden
Andrew Birkin
English
1993
The House of the Spirits
Bille August
English
1994
The Fantastic Four
Oley Sassone
English
1994
Der bewegte Mann
Sönke Wortmann
German
1996
A Girl Called Rosemary
Bernd Eichinger
German
TV film
1997
Smilla's Sense of Snow
Bille August
English
1997
Prince Valiant
Anthony Hickox
English
1999
Der große Bagarozy
Bernd Eichinger
German
also screenwriter
2001
Nowhere in Africa
Caroline Link
German
co-produced by Eichinger; won Oscar
2002
Resident Evil
Paul W. S. Anderson
English
2004
Downfall
Oliver Hirschbiegel
German
also screenwriter
2004
Resident Evil: Apocalypse
Alexander Witt
English
2005
Fantastic Four
Tim Story
English
2006
Atomised
Oskar Roehler
German
2006
Perfume: The Story of a Murderer
Tom Tykwer
English
co-writer
2007
Resident Evil: Extinction
Russell Mulcahy
English
2007
Fantastic Four: Rise of the Silver Surfer
Tim Story
English
2008
The Baader Meinhof Complex
Uli Edel
German
also screenwriter
2010
Zeiten ändern dich
Uli Edel
German
co-writer
2010
Resident Evil: Afterlife
Paul W. S. Anderson
English
2011
3096
Sherry Hormann
English
2012
The Vow
Michael Sucsy
English
not credited
comments so far.
Comments
Reference sources
References
https://www.reuters.com/article/2011/01/25/us-eichinger-idUSTRE70O7W420110125
http://www.hollywoodreporter.com/news/european-film-world-reacts-death-75716
https://www.theguardian.com/film/2011/jan/30/bernd-eichinger-obituary
//www.worldcat.org/issn/0261-3077
http://www.spiegel.de/kultur/kino/0,1518,741622,00.html
https://web.archive.org/web/20090325011005/http://www.bayern.de/Anlage19170/PreistraegerdesBayerischenFilmpreises-Pierrot.pdf
http://www.bayern.de/Anlage19170/PreistraegerdesBayerischenFilmpreises-Pierrot.pdf
https://www.rollingstone.com/movies/reviews/last-exit-to-brooklyn-19900504
https://www.imdb.com/name/nm0251536/
http://www.constantin-film.com/
https://authority.bibsys.no/authority/rest/authorities/html/90815244
http://catalogo.bne.es/uhtbin/authoritybrowse.cgi?action=display&authority_id=XX1267032
https://catalogue.bnf.fr/ark:/12148/cb15045537m
https://data.bnf.fr/ark:/12148/cb15045537m
http://cantic.bnc.cat/registres/CUCId/a11666754
https://ci.nii.ac.jp/author/DA14659814?l=en
https://d-nb.info/gnd/12232997X
http://isni.org/isni/0000000116591771
https://id.loc.gov/authorities/names/nr97038022
https://aleph.nkp.cz/F/?func=find-c&local_base=aut&ccl_term=ica=jo2004249895&CON_LNG=ENG
https://nla.gov.au/anbd.aut-an35349500
http://uli.nli.org.il/F/?func=direct&doc_number=001761757&local_base=nlx10
http://data.bibliotheken.nl/id/thes/p270134247
https://snaccooperative.org/ark:/99166/w6mj1634
https://www.idref.fr/087680750
https://trove.nla.gov.au/people/921262
https://viaf.org/viaf/64291092
https://www.worldcat.org/identities/containsVIAFID/64291092
Sections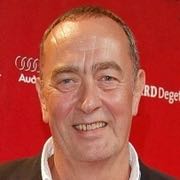 The basics
Life and career
Family
Death
Awards
Selected filmography
Gallery