peoplepill id:
armando-pucci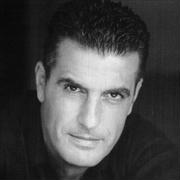 Italian-born American actor and restaurateur
Armando Pucci
Armando Pucci
Armando Pucci is an Italian-born American film and television actor, producer and restaurateur. He is the owner of La Cava restaurant, and in acting, he is known for his roles in Killer Weekend (2004), With Friends Like These... (1998) and Beauty Centre (2001).
Background and Career
Armando Pucci was born in Florence, Italy.
In Italy, he and a friend owned and operated a restaurant in Porto Cervo, in Sardinia, Italy. He sold the restaurant, migrated to Los Angeles, and enrolled in acting school. In Los Angeles, while acting, he also worked as a waiter at Toscana restaurant in Brentwood. Later, he along with his business partners, opened restaurants near Beverly Hills and in South Pasadena. He also owns La Cava restaurant in Sherman Oaks, Los Angeles.
He made his acting debut in 1992, in Ovidio G. Assonitis directed film Over the Line. In 2004, he with Fabien Pruvot produced film, Killer Weekend.
Over the years, he appeared in numerous hit television series including Leverage (2012,) Nip/Tuck (2009,) Lost (2008,) and Entourage (2006.) He has made guest appearances in Charmed and The West Wing.
He also appeared in a commercial for I Can't Believe It's Not Butter.
Because of his looks and demeanor, he is often cast as a seducer, a heavy or a doctor. 
Filmography
comments so far.
Comments
Sections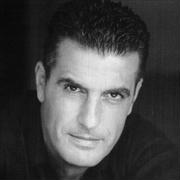 The basics
Background and Career
Filmography