Image:
memory-alpha.fandom.com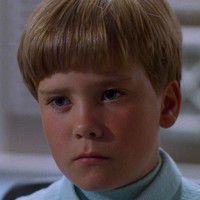 Norwegian actor
Adam Ryen
Adam Ryen
Adam Sebastian Ryen (born October 7, 1980) is a Norwegian former child actor, perhaps best known for voicing Cody in the English and Norwegian versions of Disney's The Rescuers Down Under. He is the son of Norwegian comedy writer and director Tore Ryen.
Filmography
Star Trek: The Next Generation (TV series; 1990): Willie Potts
Child's Play 2 (1990): Rick Spires
The Rescuers Down Under (1990): Cody
Before the Storm (TV series; 1991): Marion
Unbecoming Age (1992): Junior
Stepfather III (TV movie; 1992): Nicky
Twenty Bucks (1993): Jason Duhaine
Mot i brøstet (TV series; 1993): Ricky
A Letter to Dad (1994): Young Dan
comments so far.
Comments
Reference sources
References
Sections